Welcome to The English Kindergarten
Discover a world of learning and growth at The English Kindergarten near Besant Nagar Adyar Chennai. Our international standard facilities ensure the safety and security of your child while offering a fun and academically enriching experience. Join us today!
Kindergarten with Daycare and Summer Camps
At The English Kindergarten, we believe in providing a holistic learning experience that fosters creativity, curiosity, and critical thinking. Our dedicated team of educators create a safe and stimulating environment where children can explore, learn, and grow. Prepping them for future academic horizons.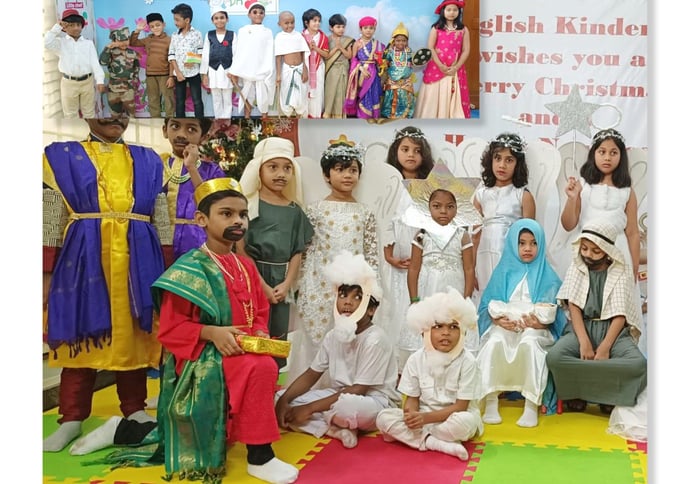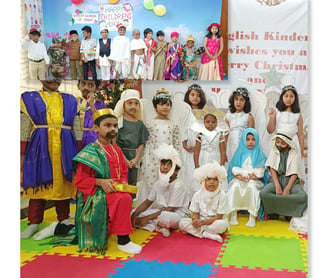 We offer a range of programs designed to cater to the unique needs and interests of each child. From our play-based curriculum to our language immersion programs, we provide a nurturing and supportive environment that encourages children to develop their social, emotional, cognitive, and physical skills.
Music Classes, Dance Classes, Celebrations, Play Areas, Phonics, Touch screen learning, etc
About The English Kindergarten
The English Kindergarten, Besant Nagar Chennai was established in 2009 and follows international standards of safety, security, fun, and academia. We provide a nurturing environment where children can learn and grow while having fun. We have prepped more than 1000 toddlers who have moved on to further schooling, carrying beautiful memories of their Early Learning @ The English Kindergarten.
Unlocking the Potential of Your Child - Learn Play Grow